CUSTOM POOLS, SPAS, AND OUTDOOR LIVING.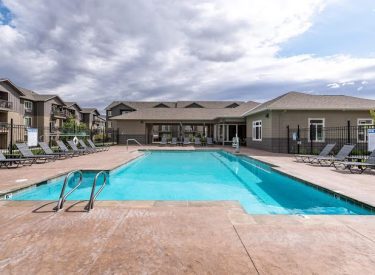 Residential and Commercial Pools & Spas
Are you ready to take your backyard to the next level with Backyard Escapes? We are confident in our ability to provide exceptional customer service and create stunning, customized Shotcrete pools and spas that are sure to impress.
Our team of experts excels at designing and constructing pools and spas of any shape or size, ensuring that your backyard oasis is as unique as your personality. We take great pride in delivering high-quality pool shells that are not only beautiful and require minimal maintenance, so you can spend more time enjoying your new pool.
With over 25 years of experience in building in-ground swimming pools, you can trust that our team has the knowledge and expertise necessary to exceed your expectations. At Backyard Escapes, we are committed to turning your vision into a reality and creating a lifetime of unforgettable memories for you and your loved ones.
We value your individual style and preferences and are passionate about creating a personalized oasis that perfectly reflects your unique taste. So, why wait? Let's transform your backyard into the ultimate retreat today!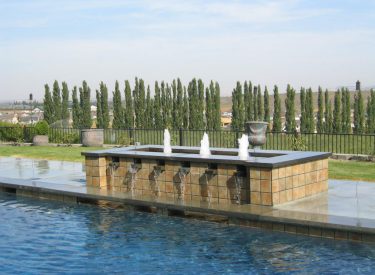 Customize Your Pool, Spa, and Outdoor Living Area
Investing in an inground pool can enhance your happiness and overall outdoor living experience. For expert assistance in selecting the right pool features, get in touch with Preston at BackyardEscapesNW@outlook.com.
He will thoroughly discuss your wants and needs to help you identify options and upgrades that will ensure your outdoor living space meets and exceeds your expectations.
Before selecting pool features, it's important to set a budget and prioritize your essential and optional features. For your convenience, we can provide a sheet that will give you an idea of potential costs for each feature.
Once you have a clear idea of what you want, we can put together a detailed timeline and budget to fit your specific requirements. Let us help you turn your backyard into an oasis of your dreams.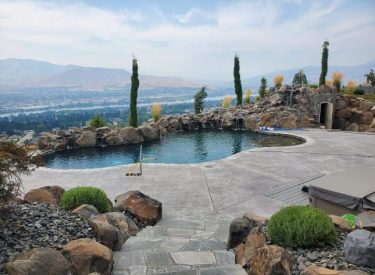 If you're looking to transform your outdoor living space into a beautiful oasis that you and your loved ones can relax and enjoy, then hardscapes and landscaping are essential components that can help make your dream a reality.
By adding patio pavers, outdoor kitchens, retaining walls, pergolas, fire pits, pizza ovens, or even your very own personal grotto, you can create a stunning space that is functional and aesthetically pleasing. With a wide variety of options to choose from, you can customize your outdoor living area to suit your individual needs and preferences.
In addition to hardscapes, incorporating landscaping can add an extra touch of beauty and vitality to your space. You can enhance your garden with beautiful sod, shrubs, trees, and plants, or create a dedicated garden area for fruits, vegetables, and herbs.
The possibilities are endless, and we can work together to design a space that you'll love.
Want to add some color? That's where the landscaping comes in. Beautify your outdoor living area with sod, shrubs, trees, plants, or a garden area. Your choices are limitless. 
Why choose us as your swimming pool and spa builder?
We are a full service custom pool, spa, and outdoor living area designer and builder.
Creating the perfect outdoor living space requires extensive knowledge and skill from a variety of professionals, including excavators, plumbers, electricians, concrete workers, and craftsmen. Managing budgets, deadlines, and quality control can make this process quite complex for our clients, which is why we provide a professional approach to the entire project from start to finish. With our years of experience in this field, we understand the challenges involved and are committed to ensuring our clients' convenience, peace of mind, and exceptional value. Our expert in-house team blends all aspects of construction seamlessly and takes pride in delivering superior results. Trust us to help you design the outdoor living space of your dreams. Contact us today to take the first step toward creating a beautiful outdoor oasis, and rest assured we will complete your project efficiently and to your satisfaction.
Chelan, Douglas, Benton, Kittitas, Franklin, and Grant County.
Fully Licensed, Bonded, And Insured
We are very proud to be serving our local area for over 30 years!